What Are the Four Noble Truths?

What Are the Four Noble Truths?
The four noble truths form the bedrock of the Buddhist worldview. They are, however, not static truths that we are simply expected to believe in but an interactive process to be challenged, understood, and ultimately integrated as a living practice.
We will examine each truth in greater detail as the course progresses.
1. The Truth of Suffering
Sutta study
Let's see how an early Buddhist text talks about the first noble truth. The 'Setting in motion the Wheel of the Dhamma' sutta describes the pervasive nature of dukkha ('suffering', 'stress', that which is 'painful'):
"This is suffering: birth is painful, ageing is painful, sickness is painful, death is painful, encountering what is not dear is painful, separation from what is dear is painful, not getting what one wants is painful. This psychophysical condition is painful."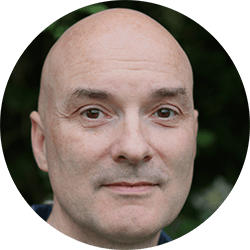 Akincano's perspective
"The common translation of 'dukkha' as suffering is unfortunate in more than one way. The word 'suffering' is narrower in its meaning than dukkha would have been to a contemporary of the Buddha. Anything that makes reminded is contracted, anxious, disappointed, that feels deficient, steady, unsafe, wanting, painful, uncomfortable… all of this would be comprised in the notion of dukkha.
As long as I'm grasping, holding on, identifying with something, I can turn any experience—even the best possible experience—into a form of dukkha.
I'm quite taken by various attempts to improve this translation. Such as the notions of 'that which is painful', 'that which is hard to bear', and an interesting one... referring to dukkha as 'stress', as in placing something under strain."
Question the teachings
This is a controversial point. It's important to really investigate this. Do you agree that suffering is so all-pervasive? What kind of suffering might the sutta mean?
Glossary
dukkha – suffering, stress, the painful, hard to bear.
2. The Origin of Suffering
Sutta study
The sutta implies that the origin of suffering is craving:
"This is craving: it is repetitive, it wallows in attachment and greed, obsessively indulging in this and that: craving for stimulation, craving for existence, craving for non-existence."
Craving itself is suffering but craving also sets in motion a chain reaction that leads to further suffering.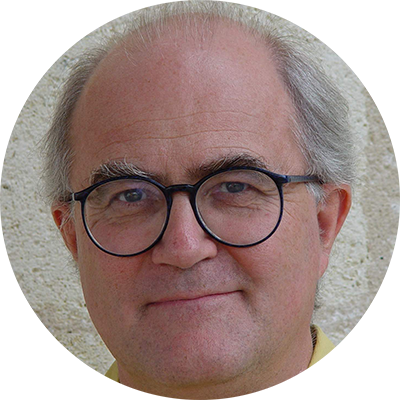 Stephen's perspective
"The second noble truth is concerned with how one recognizes, confronts and transforms one's reactions to suffering, which so often propel one into a repetitive, self-preoccupied reactivity that not only prevents one from responding appropriately to the situation at hand but reinforces and intensifies the suffering as well. The practice of the second truth boils down to this: Let go of craving and grasping—don't let them determine how you respond to your life."
Question the teachings
What does it mean to say that craving is the origin of old age, sickness, and death? How should we make sense of this?
3. The Cessation of Suffering
Sutta study
If craving causes dukkha (suffering, stress), then the cessation of craving must be the cessation of dukkha. The sutta tells us:
"This is cessation: the traceless fading away and cessation of that craving, the letting go and abandoning of it, freedom and independence from it."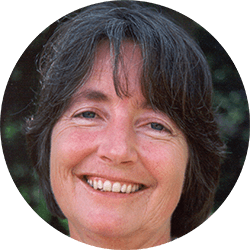 Christina's perspective
"Dukkha describes a spectrum of human distress from the small flickers of dis-ease to the great losses and pain that humans experience. Some of this dukkha is woven into the fabric of human life. None of us are exempt from aging, illness and death, nor from loss and unwelcome change. When the Buddha speaks of the cessation of dukkha he speaks of the cessation of the arguments we have with all that is unarguable: the layers of reactivity, confusion, denial, and fear that we layer upon core human vulnerabilities. These serve only to compound distress."
Question the teachings
Is this true in your experience? Is it possible for suffering to exist without craving?
4. The Path to the Cessation of Suffering
Sutta study
Just as there is an origin to suffering, there is a path that leads to the end of suffering. This is the Buddha's eightfold path. It is said that cultivating these eight qualities will bring an end to suffering.
"And this is the path: the path with eight branches: appropriate seeing, thinking, talking, acting, working, trying, recollecting, concentrating."

John's perspective
"The Pali is Dukkha-nirodha-gāminī-paṭtipadā. This is literally the ennobling truth of 'the going-along-the-way that leads to the ending of dukkha.'
If we examine the content and the reach of the Ennobling Eightfold Path then we must acknowledge that this is not a negative way to human liberation. It can be seen as probably the most positively formulated of all known religio-ethical teachings. Each of the practices of this Eightfold Way is prefaced by the word sammā –generally translated as 'right', but its meaning is richer than 'right' as opposed to 'wrong.' Like the Latin summum it indicated 'consummate', 'perfect', 'excellent' and 'appropriate'. The Eightfold Way is not a list of prohibitions, but a positive ethical/moral outlook that goes beyond the simple avoidance of doing wrong. It is a 'way' and 'vision' in which all human beings can engage with life in both a dispassionate and compassionate way that can help us negotiate the maze of conflicting desires that is so often our lives. This 'way' is based on appropriate vision, thinking, talking, acting, working, effort, recollecting and gathering of the mind."
Question the teachings
Do you see how cultivating these qualities might lead away from suffering? Can suffering come to an end? What would the end of suffering look like?
Complete and Continue