Buddhism for Beginners


Learn about Buddhism and meditation with John Dunne, a professor and practitioner of Buddhist philosophy.
What is Buddhism? What did the Buddha teach? What do Buddhist traditions have in common? How do I meditate? What style of meditation is right for me? This online course is an ideal starting place for anyone interested in Buddhism and meditation.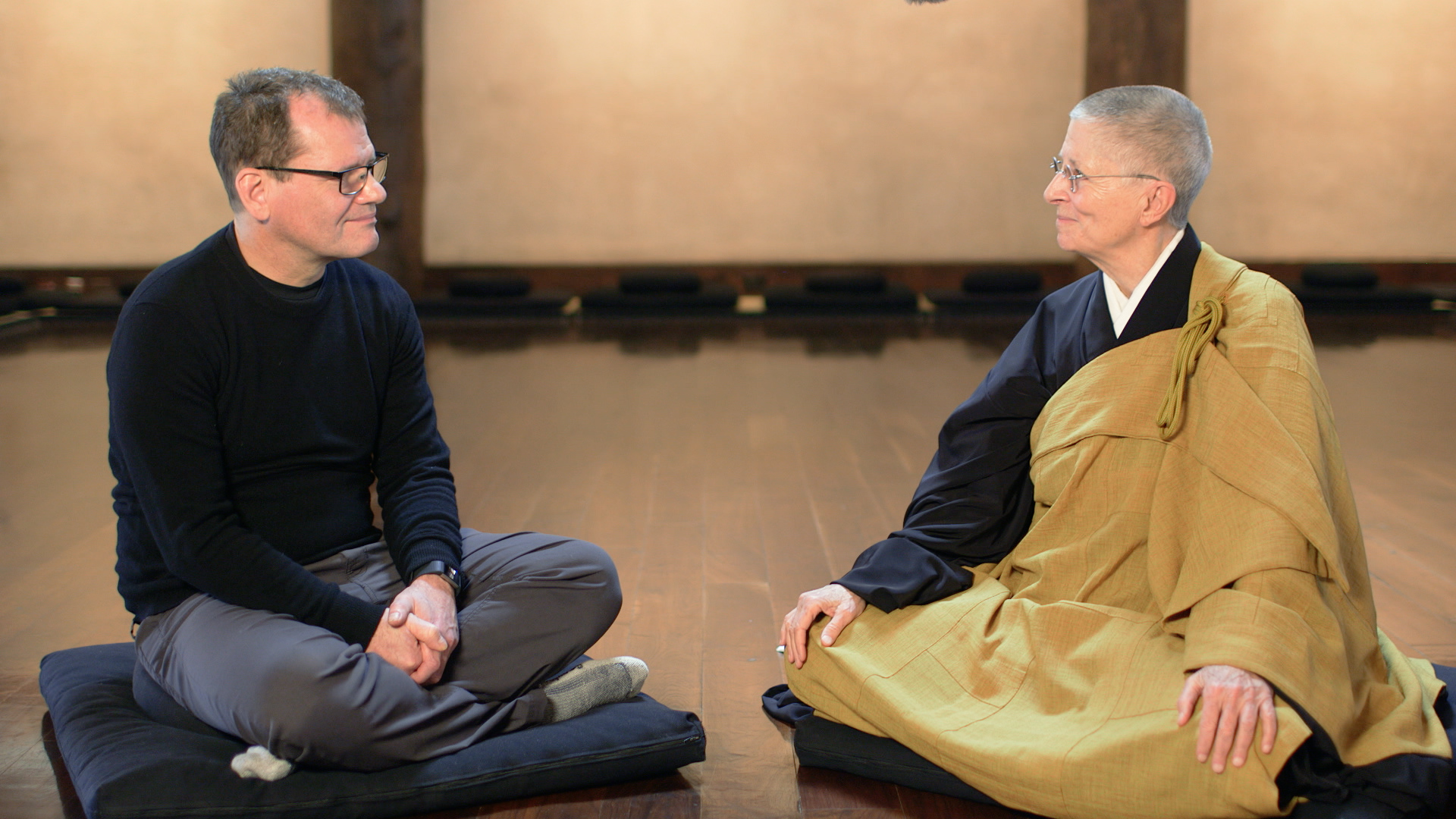 Join John Dunne, a professor of Buddhist philosophy with over 35 years of meditation experience, in this introduction to Buddhism's core teachings and development over time. He will guide you through the story of the Buddha, the spread of Buddhism to Tibet, the origins of Zen, and the emergence of Buddhism in the West. In this course, we'll also investigate the interface between science and Buddhism and take a closer look at the modern mindfulness movement.
Throughout the course, there will be dialogues with prominent Buddhist teachers and opportunities to develop your own meditation practice as we introduce different styles of meditation. This course will appeal to anyone who wants to understand Buddhism and its different schools, and receive a firm grounding in the principles of meditation.
Buddhism for Beginners is available now
This is a 6-unit course which you are invited to study at your own pace. Once enrolled, you retain unlimited access to the course. Each lesson will offer roughly one hour of material to work with, including weekly video teachings, prompts for reflection, optional quizzes, and a communal discussion board. There will also be suggested take-home practices, including guided meditations, for you to explore throughout each week.
Unit 1 | The Buddha's Search
Siddhartha Gautama leaves his father's palace to seek an end to suffering. We follow in his footsteps and begin to uncover what his quest revealed.
Unit 2 | What the Buddha Taught
The Buddha begins his career as a teacher. His task is to point the way beyond the extremes and temptations of the world so that others may awaken. We too can engage with these teachings.
Unit 3 | Buddhism After Buddha
The story of Buddhism continues after the Buddha's death. In the next few hundred years, Buddhism becomes an established religion. Brilliant new scholars and meditators begin to reveal profound insights. We test their philosophies in our own experience.
Unit 4 | Tibetan Buddhism
Buddhism spreads north to Tibet, where it flourishes into radical new forms, practices, and deep understandings. We try Tibetan meditation practices and gain a deeper understanding of the immense contributions of Tibetan Buddhism.
Unit 5 | Zen
Having arrived in Japan from China, Zen strips Buddhism back to the essence of non-dual practice. This form of practice will be influential in the development of contemporary mindfulness around 1,000 years later. We try our hand at this style of practice, including koan study.
Unit 6 | Western Buddhism
We explore the transmission of Buddhism to Western society. We'll look at the interface between science and Buddhism and get to grips with the principles behind the mindfulness movement and learn a contemporary mindfulness practice.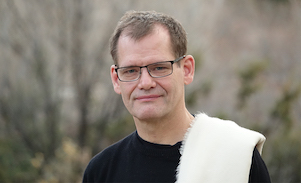 An expert guide
John Dunne is a professor of Buddhist philosophy and contemplative practice, and an experienced teacher.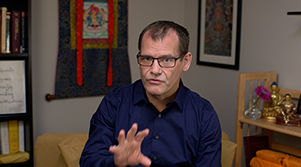 Video lessons
Trace the development of Buddhism wisdom from the life of the Buddha to the modern day.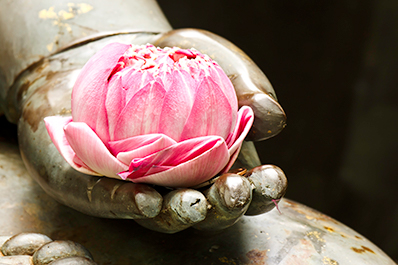 Step-by-step contemplations
Follow accessible contemplations that open up insight and support meditative development.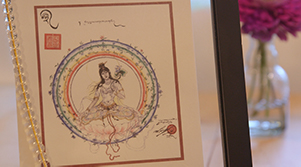 Try different meditations
Find out what works for you. Get familiar with lovingkindness, insight meditation, non-dual practice, a Zen koan, and modern mindfulness.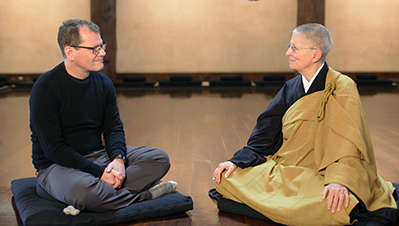 Dialogues with a range of teachers
Hear what a range of teachers in different traditions have to say.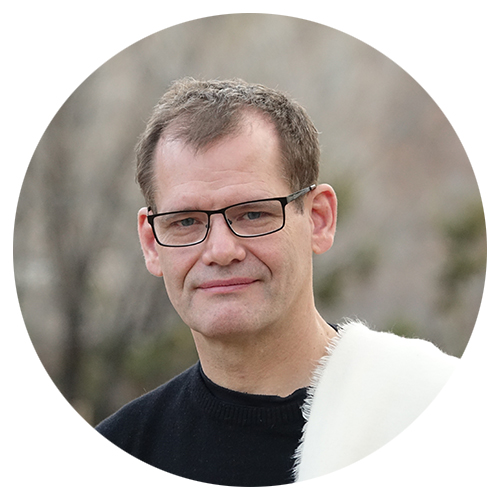 John Dunne, PhD, holds the Distinguished Chair in Contemplative Humanities, a newly endowed position created through the Center for Healthy Minds. He also holds a co-appointment in the Department of Asian Languages and Cultures at the University of Wisconsin–Madison.
Until January, 2016, John was an Associate Professor in the Department of Religion and the Graduate Division of Religion at Emory University, where he co-founded the Collaborative for Contemplative Studies.
John's work focuses on Buddhist philosophy and contemplative practice, especially in dialog with cognitive science. His publications range from technical works on Buddhist epistemology to broader works on the nature of Buddhist contemplative practices such as mindfulness. He speaks in both academic and public contexts, and he occasionally teaches for Buddhist communities, most notably the Upaya Zen Center in Santa Fe, New Mexico. In addition to serving as a faculty member at the Center, he is a Fellow of the Mind & Life Institute, where he has previously served on the Board of Directors. John also serves an academic advisor for the Rangjung Yeshe Institute in Nepal.
Testimonials
"Great course. Clear and helpful explanations of different buddhist concepts and traditions."
"John provides such an in-depth presentation. I am glad to have access to this course as I will be referring back to it again and again."
"Excellent primer on Buddhism! It brought together a wealth of information and allowed me to understand history and the connections to knowledge I started gathering 25 years ago!"
"I'm rather blown away with this course. I'm very happy to have taken it. I admit that I sort of binge studied and not at a deliberate daily pace or something along those lines. I plan very much to go back through the course, more slowly, and deliberately. I have learned very much, about not only the origins but the concise comparison of the three primary traditions presented, and where Buddhism might be headed. John is an incredibly clear instructor — and I wish I had more of those like him in my college days."
"We are indeed fortunate to have the scholarly teaching of John Dunne. I have always benefited from his work - particularly his role in the Upaya Zen Center's annual Zen Brain retreat. The course was great - thank you. Although I am not a beginner, I wanted a 'survey' familiarity with Buddhism and it did not dissappoint." 
"I really enjoyed this course and I would strongly recommend it to anyone who wants to know the essentials of Buddhism. John is an excellent instructor."
"It has helped me understand the various strands of Buddhism and has got me thinking more about my current meditation practice and of ways of developing both my meditation and my ethical practice. Very enjoyable and interesting."
"The course by far exceeded my expectations and I found John to be an exceptional teacher."