Timeless teachings. Modern methods.
Our courses provide a unique opportunity to engage with Buddhist wisdom and practices from expert teachers.
BEGINNING FEBRUARY 14, 2022
Embracing Impermanence and Imperfection: Bringing Compassion to Life
With Martine Batchelor, Laura Bridgman, and Gavin Milne
This course will deepen your understanding of the impermanent, imperfect, conditional nature of experience. When this is seen, the heart opens to life and embraces the changing flow of existence, just as it is. This is wisdom, and it gives rise to equanimity—a protective quality. As our capacity to accept change and imperfection increases, resistance gives way to kindness and caring. We no longer fear and despair, but embody the most appropriate attitude to an imperfect, transient world: compassion.
Tricycle Online Courses offer practical and engaging opportunities to study with expert teachers from a variety of Buddhist schools and traditions. Courses include: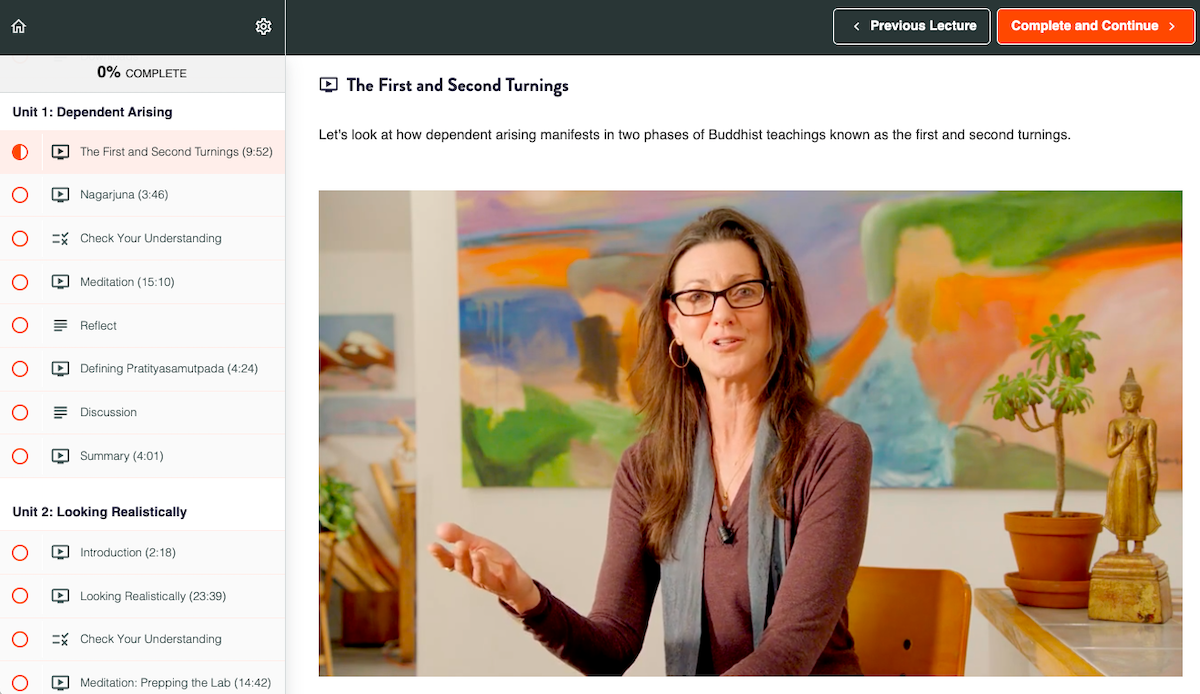 Effective, easy-to-use learning material
Each course includes video talks, guided meditations, reflection prompts, and a discussion forum to connect with others on the path.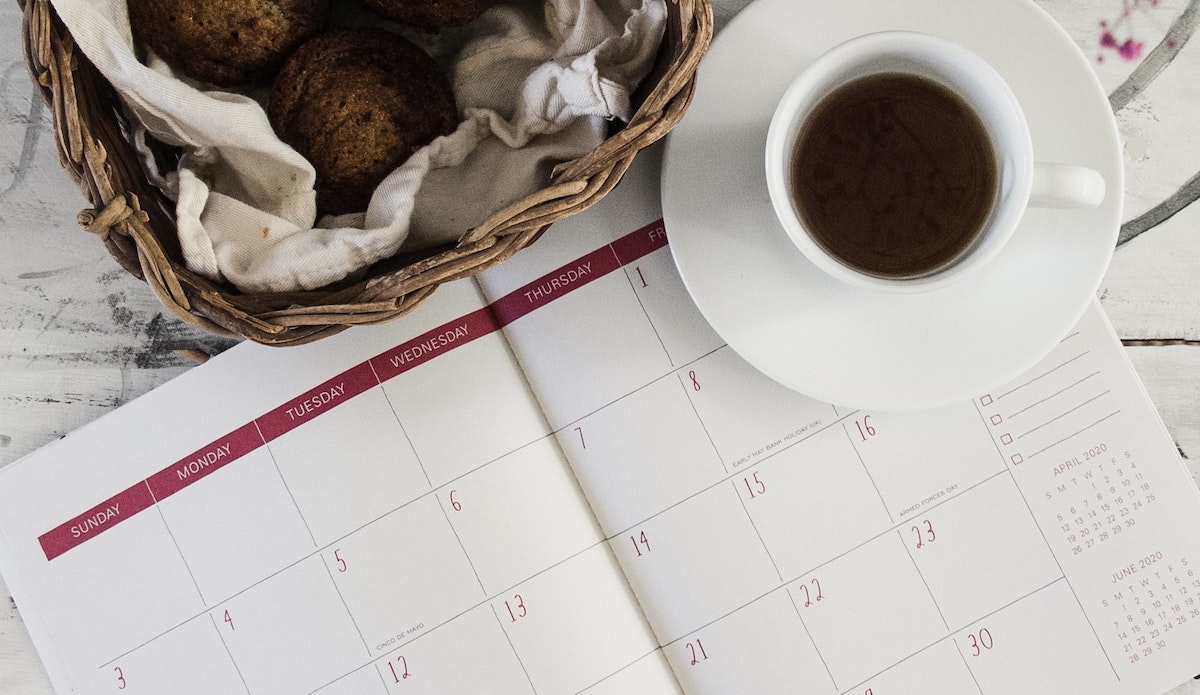 Unlimited access
Take the course at your own pace on your own schedule and revisit the material at any time.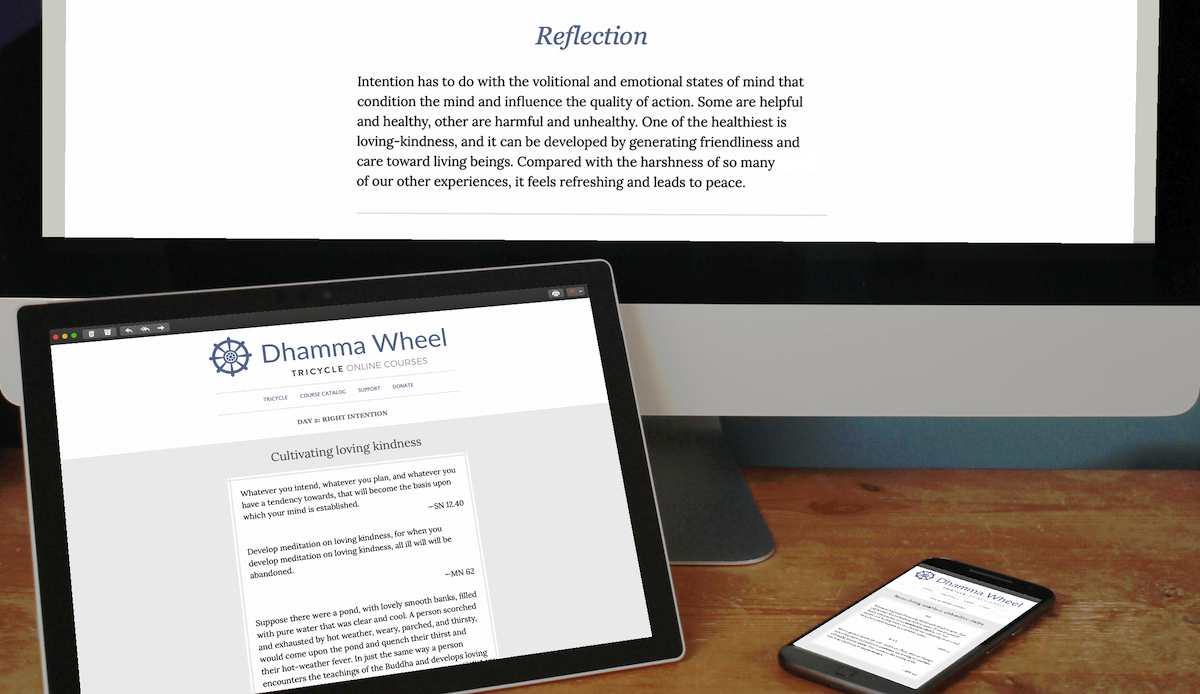 Anytime, anywhere
Accessible on all devices: computer, mobile, and tablet. Take the courses with you for studying anytime, anywhere.
Check your inbox to confirm your subscription