The new coronavirus is presenting us with an extraordinary situation, and Buddhism has extraordinary teachings and practices to meet what's happening. The Tibetan bardo teachings are particularly applicable at this time because we are in a bardo—a gap or transition—right now. The rug of our conventional reality has been pulled out from under our feet. How we react to this groundlessness and uncertainty is up to us.
This series on Transforming Obstacle into Opportunity will help you understand what's happening in the world—and within yourself—and how to bring it onto the spiritual path. The bardo teachings help us work with our mind when forced to "shelter within." They help us transform contraction into openness and replace defensive reactivity with kindness.
How can we ride this tsunami with equanimity, and be of benefit to others? How can we transform fear into fearlessness, and use this situation to accelerate our awakening? This is a profoundly revelatory time, with equally profound opportunities for growth and transformation.
In each session of this series, Andrew will share teachings, guided periods of meditation, and contemplative exercises for transforming this challenging period into an opportunity to work with our minds and see the situation we are in with greater clarity.
Curriculum
Available in days

days after you enroll

Course contents
Andrew Holecek is an author and spiritual teacher in the Tibetan Buddhist tradition who leads seminars and workshops throughout the United States and abroad. Drawing on years of intensive study and practice, he has become an expert on lucid dreaming and teaches widely on opportunities found in obstacles, hardship and pain, and death and dying. He is an experienced guide for students drawn to the powerful nocturnal practices of dream yoga.
Andrew has authored several books, including The Power and the Pain: Transforming Spiritual Hardship into Joy, Preparing to Die: Practical Advice, and Dream Yoga; Illuminating Your Life Through Lucid Dreaming and the Tibetan Yogas of Sleep.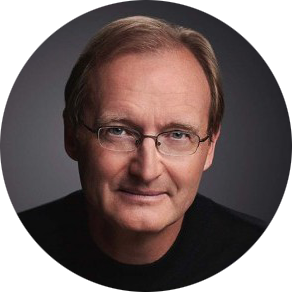 Support This Offering
As part of Tricycle's online programming during this challenging time, we are offering this series by donation. If you find it beneficial, please contribute what you can to help us continue providing a refuge for all in times of need. Thank you for your support!
Testimonials
Thank you Andrew 🙏 This practice does work for me, I love it. It felt so freeing so spacious. I am grateful to you for the depth of these teachings, and the clarity of how you present them. Such a gift!
Thank you for the lessons! It's truly inspiring to listen to you and your knowledge touches my mind and heart. I want to keep learning more from you.
These teachings are so incredible, the more difficult philosophical aspects of Buddhism are brought in with easily comprehensible language for me.
Thank you for this. Even tho we are further on now in the process of this Pandemic, anxiety and groundlessness still remain and it's still very relevant. And thanks for making it free!