Korean Buddhist Cooking
Authentic Korean dishes with a side order of Zen!
Calling home cooks everywhere! Engage with the guiding principles of Korean Buddhist cooking at the dinner table and in daily life by whipping up delicious vegetarian dishes. In our new cooking course, culinary instructor Shin Kim introduces you to the values and history of Korean temple cuisine. To round off each lesson, Zen teacher Bo-Mi offers a dharma talk, or "kitchen contemplation," to deepen your connection to Buddhist teachings on clarity of mind, gratitude, interconnection, and nonattachment—and to help you develop a healthy relationship to food, cooking, and eating.


No special equipment or culinary experience is required. All ingredients can be sourced at your local supermarket, found at Asian grocery stores near you, or modified using other vegetable-based ingredients.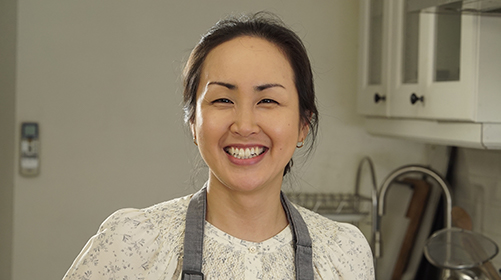 Learn Korean cooking and culture with Shin Kim
Chef, instructor, and author Shin Kim will introduce you to the guiding values of traditional Korean temple food through eight quick and easy recipes.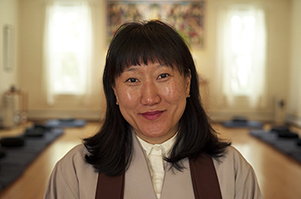 4 dharma talks on mindful eating with Bo-Mi Choi
Bo-Mi Choi, an experienced Zen teacher, will show us how preparing and receiving food encapsulates our wider practice in four dharma talks.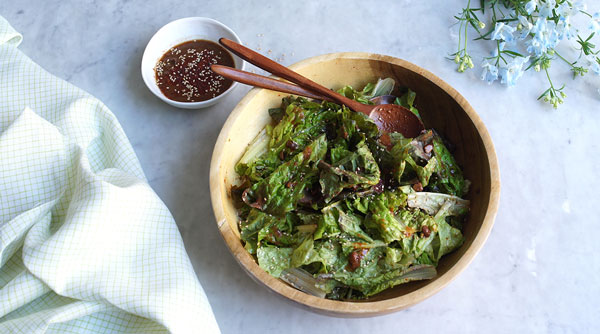 Cook 8 delicious, wholesome, vegan recipes
Shin demonstrates eight recipes that will impress your family and friends. Once you master the basic principles, you can improvise and create many more Korean dishes.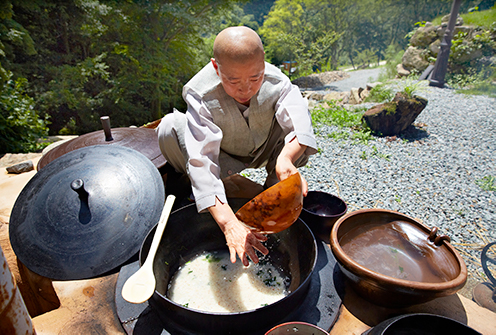 Bonus recipes and cultural information from the Korean Cultural Corps
Use this block to showcase testimonials, features, categories, or more. Each column has its own individual text field. You can also leave the text blank to have it display nothing and just showcase an image.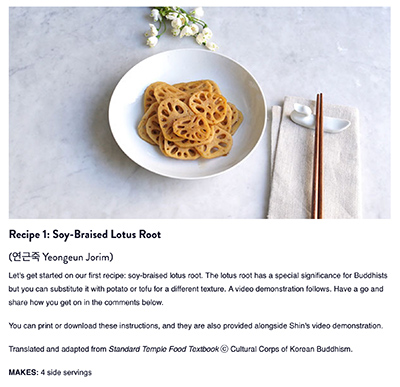 Save and print important instructions and explanations for future reference.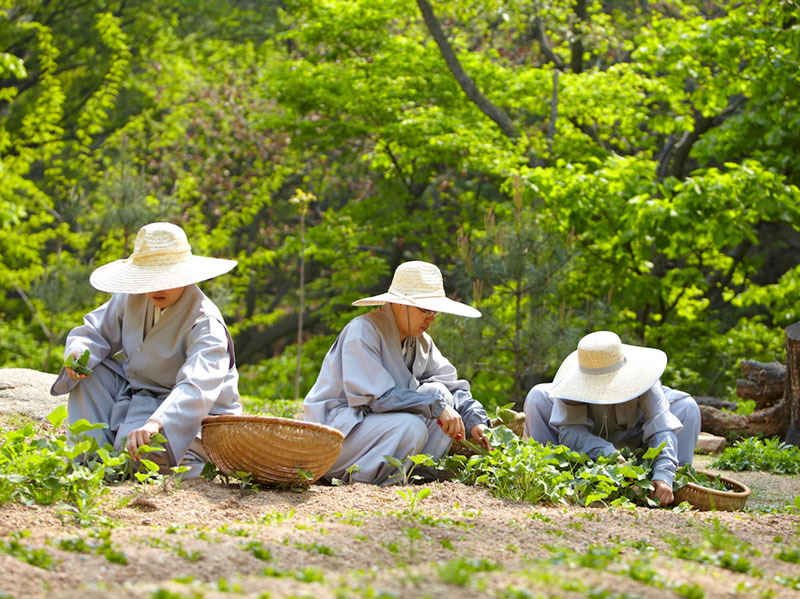 Food, ethics, and tradition have long been important to Korean Buddhist monks and nuns. In monasteries, ingredients are carefully selected according to their providence and seasonal health benefits. Recipes, perfected over generations, are passed on from chef to chef. And in the last few years, these healthy and delicious dishes have become wildly popular outside of monastic environments.  
Over four lessons, expert chef Shin Kim will introduce aspects of Korean temple cuisine through eight flavorful vegetarian dishes. Whether you're a seasoned chef or a novice home cook, Shin will show you how to make these simple, healthy meals at home using traditional Korean cooking methods. In each lesson, you'll be tasked with an additional dish to test your newfound skills, as well as learn about the history of the recipes, including the Korean chefs who pioneered them.
To round off each cooking lesson, Bo-Mi Choi, Korean Zen teacher in the Kwan Um school and professor of philosophy and critical theory at Harvard University, will offer a dharma talk and practice instructions to shift the way we relate to cooking and eating. 
Drawing from Zen teachings and parables, Bo-Mi will help us rethink our relationship to food and our approach to preparing meals for ourselves and others. Bo-Mi will offer "kitchen contemplations" to work with craving and aversion through practices of nonattachment, gratitude, and mindful appreciation. From a Zen perspective, food is a source of nourishment and healing for the mind and body and can serve as a rich ground for spiritual practice.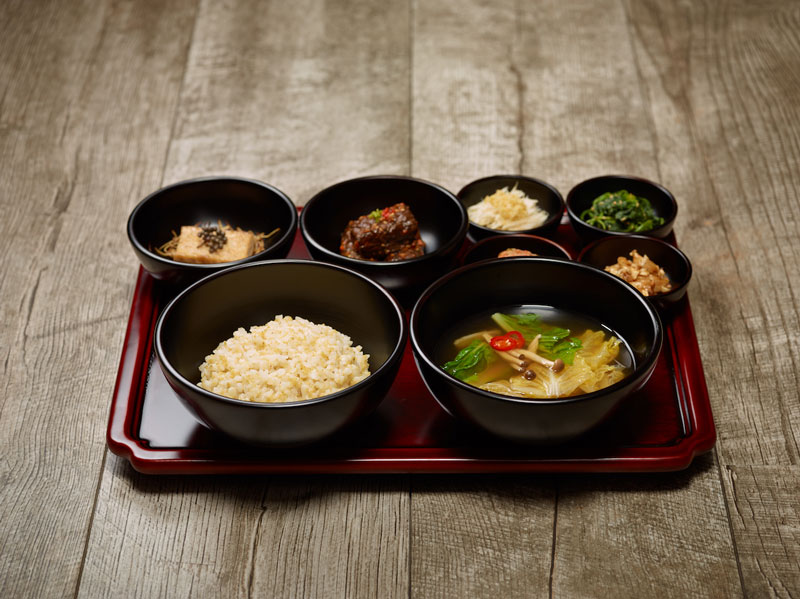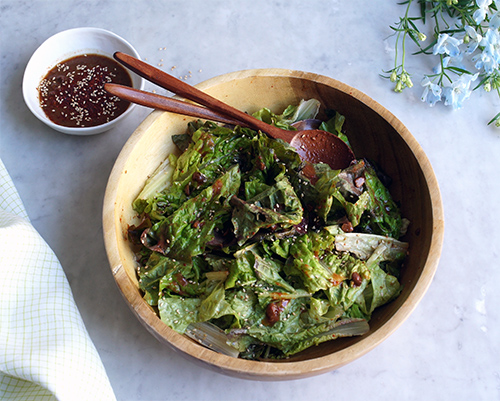 Over the course of four cooking sessions, you'll:
Gain a general understanding of Korean Buddhist temple food as a cherished culinary tradition, which has been preserved in Korean monasteries for centuries
Whip up vegetarian recipes using methods and techniques widely used in Korean cooking, including working with fermented sauces
Mix and match different seasonings from these temple food recipes with local ingredients you can find in your home pantry or nearby markets
Learn to put the guiding values of Korean Buddhist cooking into practice in the kitchen, at the table, and in daily life
Cultivate a healthy relationship to food and reframe the way you relate to cooking, eating, and sharing meals with others.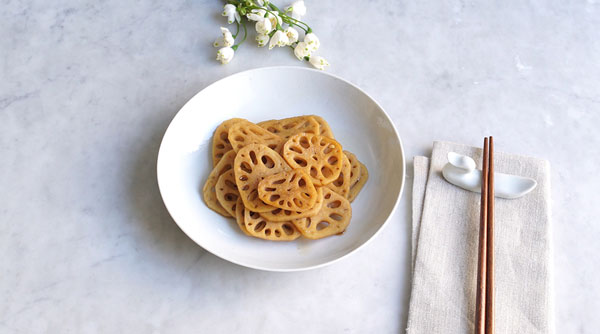 Unit 1 | What Is Korean Temple Food?
Gain an understanding of Korean Buddhist temple food. Learn guiding principles that will enrich the way you relate to cooking and eating. This lesson's recipes feature two variations of lotus root.
Recipes: Soy Braised Lotus Root & Lotus Root Porridge.
Meditation: Eating as a Source of Nourishment, Healing, and Balance.
Unit 2 | Fermented Sauces
Learn about the cherished tradition of gimjang (fermented sauce) and the role that fermenting vegetables has played in the history of Korean cooking. Shin introduces dishes using two fermented sauces with a vegetable base.
Recipes: Lettuce Salad with Doenjang Dressing & Lightly Blanched Lettuce with Doenjang Seasoning.
Meditation: Paying Attention and Practicing Gratitude.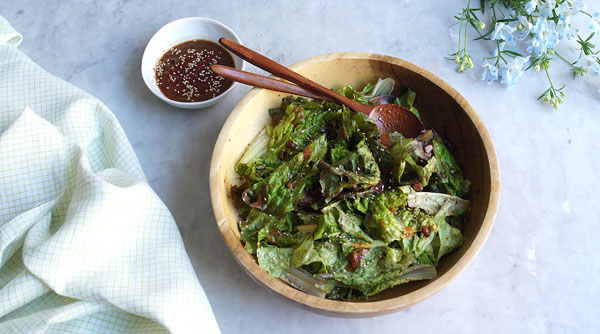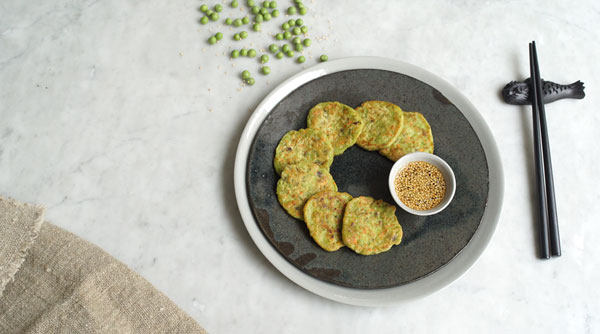 Unit 3 | Savory Pancakes
Explore how food has been a sacred part of monastic practice in Korea as well as what monks' and nuns' lives look like in temple kitchens. Dishes include two vegan spins on a savory pancake.
Recipes: Savory Mushroom Pancakes & Pea Pancakes.
Meditation: Practicing Nonattachment and Valuing Simplicity.
Unit 4 | Vegetables Stews
Revisit the guiding values of Buddhism and apply your new skills to two hearty vegetable stews that use traditional Korean ingredients. Both recipes can be modified with local, seasonal ingredients.
Recipes: Doenjang Stew with Vegetables and Nuts & Spicy Tofu Stew.
Meditation: Offering Food as an Act of Love and Compassion.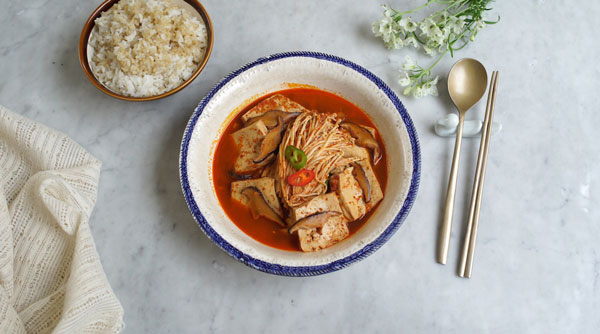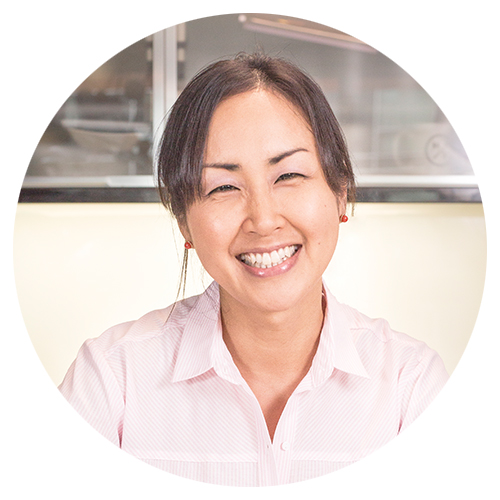 Learn to cook Korean Temple food with Shin Kim
Shin Kim, a native of Seoul, Korea, currently lives in New York City, where she founded Banchan Story, a culinary studio that combines cultural stories and tasty Korean dishes. Shin believes that each side dish—known as banchan in Korean—has a story to tell and deserves its own spotlight, whether it's a home favorite, has an interesting historical background, or features in a popular Korean drama.
Shin specializes in the art of simple culinary creations from the heart of her home kitchen. Following training at the Institute of Culinary Education in 2009, Shin refined her craft at some of New York's finest Michelin-starred restaurants, including Jean Georges, Gilt, and Adour.
Shin studied Korean temple cuisine under the Buddhist nun Jeong Kwan at Chunjinam hermitage in South Korea and has also worked at Balwoo Gongyang, a restaurant in Seoul that specializes in Korean temple cuisine.
For additional recipes, check out Shin's cookbook, Vegetarian Dishes from My Korean Home, which includes 30 vegetarian recipes that have been updated for home cooks in the U.S. and tagged for common dietary concerns (vegan, gluten-free, nut-free, and spice levels). You will be able to mix and match different seasonings and ingredients from the recipes in this cookbook and beyond, so you can cook Korean dishes with a few essential Korean ingredients and locally available vegetables.
Reflect on food, family, and life with Zen teacher, Bo-Mi Choi
BO-MI CHOI has been living and practicing at the Cambridge Zen Center for over 13 years. She is a Dharma Teacher in the Kwanum School of Zen, has served on the CZC Board since 2014, and is currently the director of the Zen Center. She also leads a weekly student meditation group at Harvard University, where she taught Philosophy and Critical Theory in the College for nearly a decade before embarking on her current career as a film and multimedia producer.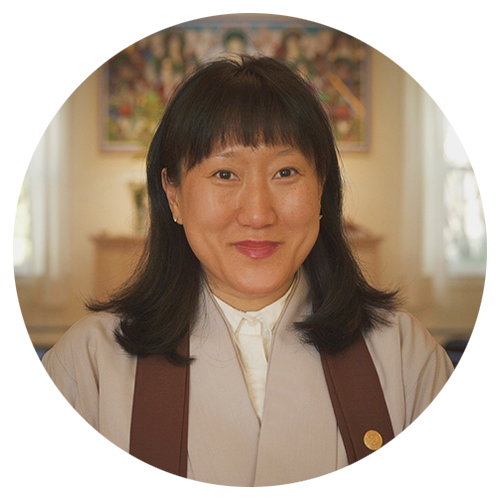 Testimonials
"I finished this course a long time ago, except for a few slides at the end. I loved it! Simple food plus the meditation of preparing food has stayed with me for the past year."

"From the layout of the website to the videography, this was a fantastic class. I am so grateful to the people who put it together, and I feel that I not only learned a lot, but that I have the resources to go out and apply this beautiful teaching in my life. Thank you so much."


"I really enjoyed this course and the experience of learning about a different style of cooking than my own."


"I finished this course a long time ago, except for a few slides at the end. I loved it! Simple food plus the meditation of preparing food has stayed with me for the past year. Thank you."
Developed in Partnership with the Cultural Corps of Korean Buddhism
The Cultural Corps of Korean Buddhism of Jogye order of Korean Buddhism was established in 2004 to promote Korean Buddhism and its cultural contents. The Corps has opened the opportunity for people today to understand the true value of happiness through the experience of Templestay, the taste of Korean temple food and the touch of Buddhist cultural products. Templestay, highlighting a moment of calm introspection and serene beauty of mountain temples, is a window of 1,700-year old rich history of Korean Buddhism to the world; temple food enables us to have the sense of appreciation through food; and a variety of Buddhist cultural products, as reinterpreted, offer insights into cherished cultural traditions. 
The Corps has successfully carried out projects to preserve traditional Korean culinary culture. A variety of academic research projects that record history of Korean temple food has been conducted in an attempt to make healthy eating habits and cooking recipes handed down at Buddhist temples. Wisdom and healthy taste of temple food are now being shared through research and case studies that shed light on traditional value of temple food, cooking classes and cultural events, and a wide range of international publicity events.
Templestay allows participants to have hands-on experience of monastic life at traditional temples with history and culture of Korean Buddhism intact. Templestay offers you the time to be away from hectic daily lives and to empty your mind, thoughts and body. Templestay, a journey of happiness for myself, awaits you who need a pause in life.
Balwoo Gongyang is the only restaurant running by Jogye Order of Korean Buddhism that serves original temple food of traditional recipes handed down in Korean temples. Balwoo Gongyang is the place to enjoy not only the taste but also the tradition and culture of temple food. Balwoo Gongyang received one Michelin star in 2017, 2018.