Sign up today
Enroll in Embracing Impermanence and Imperfection: Bringing Compassion to Life
That's it for the free preview. Enroll today to begin on February 14.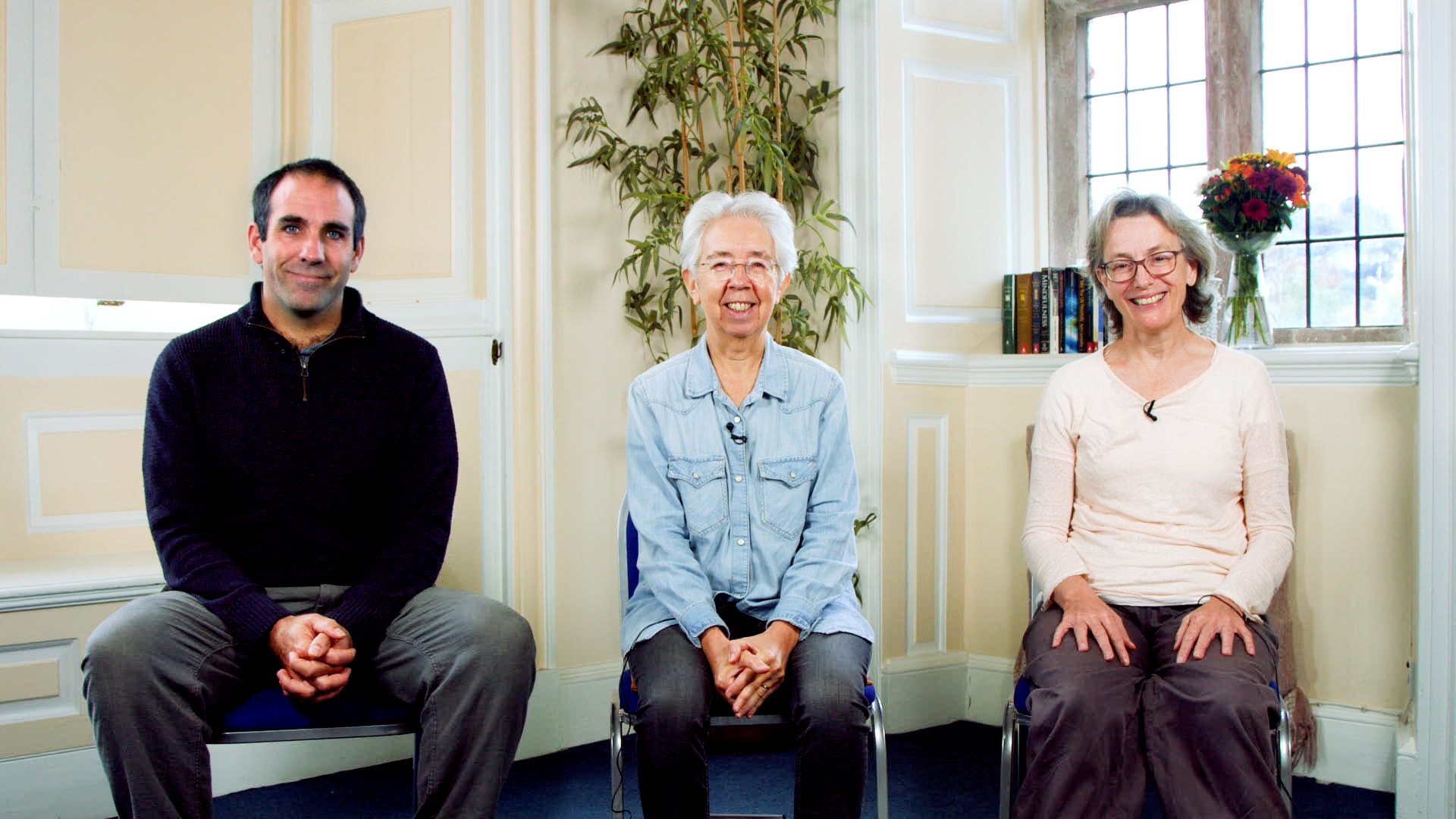 Features
| | |
| --- | --- |
| Sought-after teachers | Martine, Laura, and Gavin are respected teachers associated with Gaia House, an insight meditation center in England. |
| 30+ video teachings | 14 presentations, 6 guided inquiries, 12 guided meditations, and more. |
| Experience acceptance and ease | We can only control the conditions of our lives to a degree. Find an unconditional source of peace. |
| A path for real life | This is a program of practice and inquiry that works in everyday conditions. Your life—family, work, relationships—becomes your practice. What better teacher is there? |
| Timeless methods | The approach used here is to turn towards experience, just as it is, as taught in the tradition of the Thai Forest monks and the Burmese teacher, Sayadaw U Tejaniya. |
| Clarity on your path | Connect ancient teachings to your life today with the help of clear examples, teaching stories, inquiry, and reflection. |
Testimonials
Praise for Knowing How it Feels with Martine Batchelor.
This wonderful course with Martine enabled me to go even deeper in what I already knew and practiced. What I realise even deeper is how all elements of our wonderful practice connect with each other, reinforce each other in a beneficial, alleviative way. My gratitude and motivation to go on with the path are even greater.
It was an amazing course. I am really grateful. And also I'd like to acknowledge Martine, she is very generous and wise. This course made me want to practice dharma more.
A very clear, practical, and helpful course. It helped me deal with some unhelpful habits and get a clearer view on how to engage with situations and feelings.
Praise for Beyond the Inner Critic with Laura Bridgman and Gavin Milne
Very insightful. Great teachers.
The teachers did an incredible job of explaining the concepts. The blend of contemplative and active lessons was ideal.
The teaching was very warm and empathetic.
Very articulate, very clear. Their experience as dharma teachers shone through.
I truly appreciate the kind, loving, support, knowledge, and practical guidance.